Website Development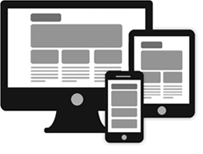 Custom, Mobile-Responsive Designs
Using cutting edge design and technology, we can build a completely custom website for you and your business. Every WCAG-compliant website we build is designed for mobile-optimization allowing them to work seamlessly across all devices. Our websites offer full Search Engine Optimization (SEO) ensuring your site is properly indexed by search engines, as well as full analytics integration allowing you to monitor web traffic in detail. Including a multitude of communication tools from social media integration, to multi-language support, e-Newsletters, and so many more, we will help bring your online presence to life.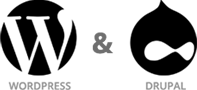 Easy to Use Content Management Systems
WordPress and Drupal are the leading industry-standards when it comes to content management systems. These systems allow you, the client, to easily manage the content on your website with no coding knowledge necessary. User-friendly graphical user interfaces make it easy for you to simply click and edit pages, blog posts, store products, and much more. Each content management system is uniquely configured to suit your website's needs.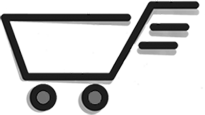 E-commerce Solutions
With online retail rapidly expanding, we can help you become a part of it all with an e-commerce solution that can sell anything. An online store can display unlimited products in an catalogue that you can organize and manage exactly how you desire. We can also help you take it to the next step with a membership-driven store with profiles and accounts for your users. Every e-commerce solution provides a secure environment, protecting client's sensitive information. We use the industry's most-trusted payment gateways, such as Paypal, to handle customer orders, information, payments, and addresses.