Reduce IT Costs By Moving Your Business To Virtual Desktops in the Cloud
What is Desktop-as-a-Service (DaaS) and how does it work?
Desktop-As-A-Service (DaaS) is a cloud-based service that allows you to securely access your business data, applications and email from anywhere on any device.
A virtual server hosts all your data, email and applications that you use in the workplace.
This service is accessed from a virtual Desktop interface and is indistinguishable from a local Windows desktop. The user experience is exactly the same as accessing your data and applications from a local network.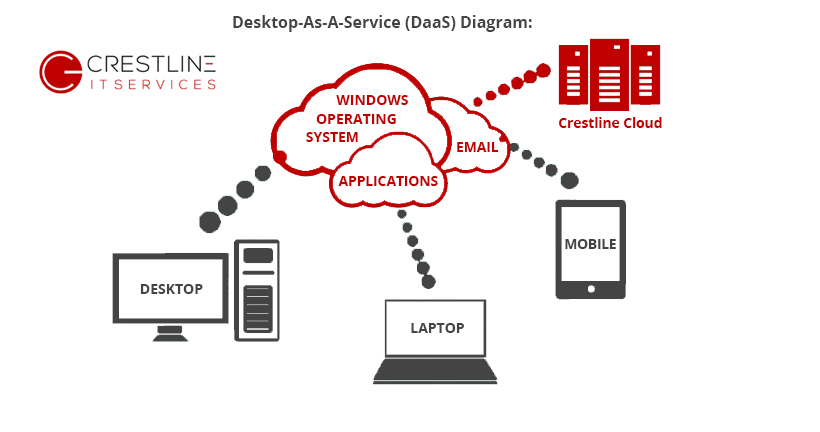 Is DaaS suitable for your business?
DaaS is ideal for businesses that don't have the in house IT resources required to deploy and manage physical or traditional virtual desktops. DaaS also supports remote and mobile workers in a cost effective manner.
Employees can access the corporate environment from their personal devices when they are at home or on the road. Contractors can also be given access to the corporate network without concern that sensitive data will be at risk since it is not stored locally.