Providing IT solutions is our business. Creating customer peace of mind is our passion.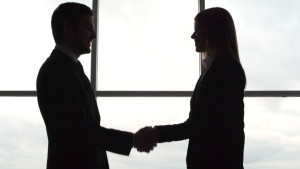 Crestline IT services has been providing complete, worry-free computing and networking to businesses in Canada for over 30 years. Our success is built on more than quality products and unparalleled technical expertise – it's built on efforts to create trusted business relationships that help you succeed. We take the time to understand your unique requirements and needs.
Our Vision
We understand that SMBs have a limited amount of resources when it comes to IT support and Information Systems Management. We consider ourselves as an extension of our clients' businesses by becoming their Virtual IT and IS development departments. We understand the fluctuations in the costs related with outsourcing IT, and that's why we provide fixed monthly packages. Our vision is to grow alongside our clients, making sure that our services are not an expense, but an investment.
Our Values
Crestline IT Services has been contributing to the field of IT over the past three decades. Whereas large businesses have their own team of computing business professionals, we have set to empowering small and medium sized enterprises where technology is concerned so as to catalyze advancement on part of the SMBs and thus assist the economy on the whole.
Why choose us? We have been attempting to ensure that the public is provided havoc-free computing and have strived to achieve all that we are based on sound morale and good code of conduct. We take great pride in establishing that our technical expertise is as of yet, absolutely unequivocal and all of our services are ensured to be provided at the most reasonable and suitable costs as our mission is to provide ease of use at the lowest possible prices.